100%
Customer Satisfaction

Free
Local Pick Up
Customer Reviews

Love all their pieces I got, I'm struggle to find items that fit my body but always have great luck here! Great quality of clothing and amazing service!

Cute little boutique, fair prices. My only complaint is paying for next day shipping and half the time it's not shipped the next day. That should be handled.

I just received my order and I'm in love! Great quality and the pieces are super cute Thank you PLP!!

I just received my order and I'm in love!Great quality and the pieces are super cute
Thank you PLP!!

I love shopping at pretty little pieces, the clothes are soft and comfortable, this is my first time ordering clothes for myself, just my kids, I'm picking with clothes for myself would recommend buying clothes here, you won't be disappointed

Nice collection of unique ladies wear, at affordable prices.

I love shopping at PLP! Cute, comfy and stylish clothes for all sizes

Love my shoes I ordered! The shipping email must have went to my junk folder so I didn't see it but when I emailed them to ask when my order would ship they replied right away and were super helpful! Definitely a great experience ordering from here!

Responds very quickly to questions about their clothing and products, very helpful staff when in store, and sizes that fit all bodies!love the lines they bring in and highly recommend!!

Great pieces. Love being able to support local and easy to shop online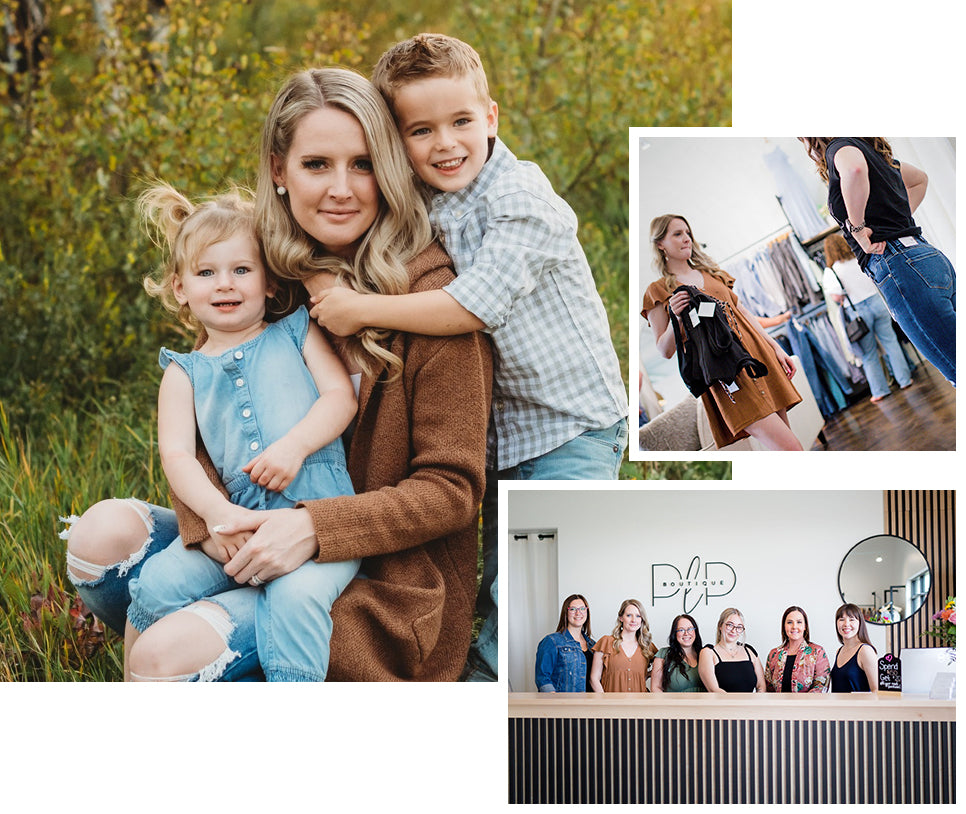 About Us
My name is Aimie Peters and here's a little bit of information to get to know me!

I currently live in Warman, SK but I grew up on an acreage about 30 minutes north of Saskatoon. I am happily married to the most wonderful husband a wife could ask for and together we have the cutest little man, Liam and a sassy little girl, Rylee. I used to work for a large accounting firm in Saskatoon but since PLP has been growing faster than we ever imagined, in summer of 2018 I made the leap and run the business full time and in 2019 we opened our first retail location!

A little information on why I started Pretty Little Pieces......
read more

Sign Up for Our Newsletter
Get the updates for new arrivals